Camila Cabello & Normani Reunite At Billboard Music Awards: See The Photo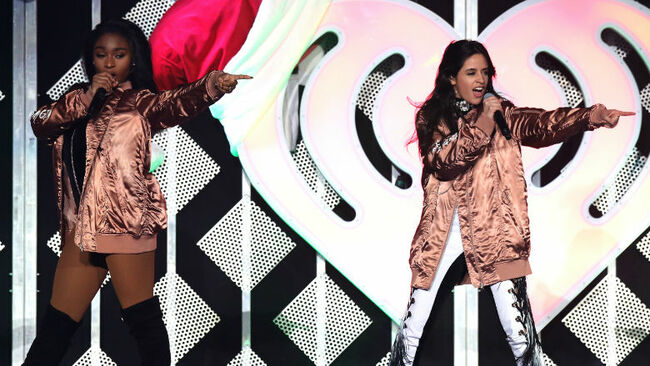 Fifth Harmony might be a thing of the past, but Camila Cabello and Normani played nicely on Sunday (May 20) when the former singing sisters crossed paths behind the scenes of the 2018 Billboard Music Awards and posed for a photo.
Outside of trailers, the two stars snapped a shot with one another and you can tell that the troubles that they were met with while in the pop collective are a thing of the past, or at least that's how it looked. Both stars hit the stage at the Sin City affair, performing separate on-stage collaborations with Khalid and Pharrell. Scroll on below to see their photo together!
Back in April, Normani had admitted in an interview with US Weekly that she had not heard from Cabello since the star embarked on her solo career. Nonetheless, she said there weren't any harsh feelings between the stars. "She's killing it. She's freaking killing it. I'm super proud of her," she previously admitted of Cabello. "She is in her own space and she's happy."
Meanwhile, Cabello has made it known more than once that she wants to move forward from the 5H situation with nothing but positive energy. "I don't have room or desire to have any bad feelings with people. The reason I don't like talking about it is because I don't want to fight," she said during The Dan Wootton Interview podcast. "I genuinely wish them the best and I just have love for them and the whole journey we went through."